RazorSign Contract
Intelligence Integrations
Accelerate contract flow and boost collaboration with our integrations in your everyday applications.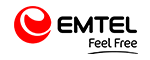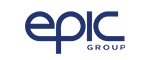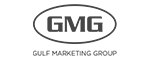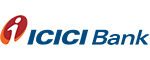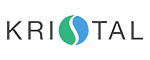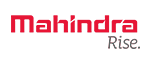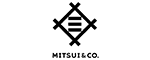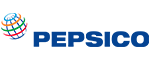 Our Clients
Our client list speaks for itself. Since our earliest days, we have helped countless businesses to streamline their contract management processes, saving time and resources while minimizing risk. We are excited to continue serving with even more innovative solutions and personalized support.
Your All-in-One Data Solution
Easily integrate RazorSign with your other business applications such as E-Signature, ERP, CRM, ITSM, HRMS, and Identity Provider, to name a few.
We support several pre-built integrations with leading providers as well as a Rest API for custom integrations. This will ensure a single source of truth for all your data and deliver increased productivity, accuracy, and business intelligence.
Popular Apps
ChatGPT has the capability to assist in redefining contract clauses and streamlining the legal drafting process with its language expertise.
Initiate contract creation directly within Jira with our effortless Jira cloud integration.

Enable your sales team to expedite their deals by granting them the ability to generate contracts within minutes.
Cloud Storage
MongoDB stores JSON-like documents with dynamic schemas, offering flexibility and scalability without using SQL.
Store, manage, and share files securely, collaborate, edit and sign online. Easy and reliable access.
Dropbox stores files online, accessible from any device, enabling real-time collaboration and file sharing.

Google Docs, a web-based tool, allows seamless document creation and editing, simplifying customer collaboration.
Access your contract repository and CLM functionalities anywhere, anytime with secure online data storage and connection.

Outsourcing RazorSign platform enhances efficiency, scales smoothly, and guarantees secure contract management.
Omnidocs offers online file storage, multi-device access, file sharing, and real-time collaboration.

RazorSign syncs with Microsoft's online meetings for enhanced video conferencing with colleagues, clients, and partners.
Integrations
RazorSign offers Office365 integration for SSO, online contract editing, collaborative contract creation, clause library, and more.

RazorSign seamlessly integrates with SAP ERP modules, facilitating efficient contract management processes, financial transactions, and user validation.
RazorSign offers Google G-Suite integration, enabling SSO, online contract editing, multi-party collaboration, and more.

Enhance your team's contract management & streamline the lead-to-contract process by seamlessly integrating RazorSign into your CRM system.
Legal
RazorSign Integrate with Legal Desk making documents online.
Streamline contract execution and management with the seamless integration of DocuSign within RazorSign.
Easily execute contracts while on the move with RazorSign's ready-to-use e-signature integration, tailored to your specific needs.
Legal practice management software that helps advocates to digitize their practice on a daily basis.
Collaboration
Enhanced contract analysis, third-party document comparison, data searches, advanced analytics, and more.

Streamline contract collaboration by integrating RazorSign with your productivity system.
Document processing and reporting components for windows, web, cloud and mobile development technologies.
Ready to Digitally Transform the Way You Manage Contracts?
 Get Started by Requesting a Demo of RazorSign's Data-Driven CLOP.
Get in Touch
Frequently Asked Question
When choosing contract management software, consider integrations that optimize functionality and streamline workflows. Key integrations include e-signature solutions for efficient approvals, CRM systems for seamless relationship management, ERP software for synchronized data, document management systems for storage, email and calendar tools for communication, AI and analytics tools for data insights, procurement and sourcing software for streamlined processes, legal research and compliance solutions for adherence to regulations, and notification and workflow automation for task management. Custom integration options should also be available to tailor the software to your specific requirements, ensuring a seamless and efficient contract management process.
Contract management integrations play a pivotal role in achieving key business goals by enhancing efficiency, accuracy, and compliance. They enable streamlined contract approval and execution, reduce manual tasks, ensure data accuracy, facilitate real-time collaboration, and provide insights into contract performance. By improving efficiency and reducing errors, these integrations contribute to cost savings, support stronger customer and vendor relationships, and streamline procurement processes. Customization options allow businesses to align their contract management systems with their specific needs, ultimately driving success across various organizational objectives.
Useful contract management integration modules include e-signatures, data synchronization (ERP and CRM), document management, communication and collaboration, AI and analytics, procurement and sourcing, legal research and compliance, and workflow automation. These modules enhance efficiency, accuracy, and compliance throughout the contract management process.
Yes, contract management software commonly integrates with existing applications, such as e-signatures, CRM, ERP, document management, email, AI, procurement, legal compliance, and workflow tools, to optimize contract processes.
Integrating legal management software may initially disrupt existing workflows, but the long-term benefits of increased efficiency, accuracy, and compliance can outweigh any short-term adjustments.