An Enhanced &
Complete Contract
Management Solution
Request | Author | Negotiate | Collaborate | Sign | Search | Analyse
100+
Successes

95%
Retention

10000+
Users

21+
Verticals
RazorSign – The Complete CLM!
Automate the entire contract process from request to drafting - speed up the entire creation process, eliminate redundancies and manual steps, and save on time, costs and effort. Centralized storage of all contracts ensures that over / under- performing on contractual obligations, missed deadlines, are a thing of the past.
Give your entire contract body the benefit of a centralized visiblity into all vital aspects with RazorSign Contract Lifecycle Management Software. And finally, the high visibility is supported by a powerful dashboard and reports that ensures you are never out of touch! The icing on the cake - give your contracts the force of an end-to-end AI-powered CLM - Introducing our Integrated multi-AI platform, a comprehensive suite of AI solutions designed to meet the needs of in-house legal teams. From contract drafting to clause improvement, our platform provides a complete package of AI tools that streamline and optimize legal operations – launching RazorSense and SensAI right now!
Read More
Do it Yourself, Contract Template Manager – Create Contracts Instantly
Automated Approval Process with Configurable, User-Friendly Workflows
Advanced Contract Negotiation with E-mail Tagging and Deviation Tracking
Secure Contract Execution with Proprietary and 3rd- Party e-Signatures
Comprehensive Contract Repository of All Legacy & New Contracts
Simple Yet Exhaustive Search Across All Contracts and Their Metadata
Obligations, Renewals or Deadlines Management with Contract Task Management
Advanced Integrated Versions
Legal Operations Management
A complete solution for legal teams to transform their entire legal operations. Manage all matters, queries, requests, etc. While tracking and managing legal budgets, attorney billing and legal spending across all entities and matters – on one single seamlessly interconnected platform.
Legal & Compliance Portfolio Management
An intelligent platform that enables companies to manage statutory, regulatory, and internal compliances – allowing organizations to track their compliances diligently and enforce automated guidelines that alert internal stakeholders in case of non-adherence of any policies to take corrective action in a stipulated time.
RazorSign CLM, Compliance and Matters
Get a single solution for all vital legal workflows, documents and tasks with single window management of all legal spends including external counsel and ALSP's. In addition, achieve complete transparency and visibility into the entire legal department arising from the fully integrated legal department - internally as well as with the organization.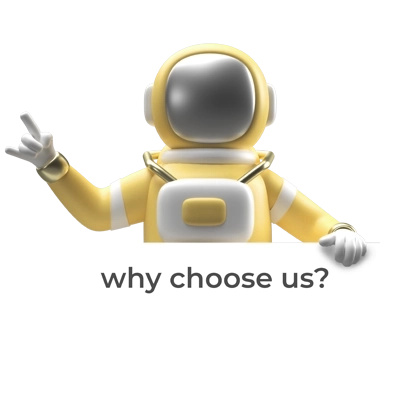 Frequently Asked Question
Contract Lifecycle Management (CLM) software is used to efficiently create, collaborate, approve, store, and manage contracts. It ensures compliance, reduces risks, and helps organizations track key dates, renewals, and costs. CLM software integrates with other systems, offers security, and generates valuable insights for better contract management.
Contract automation software is a type of technology that automates the creation, management, and processing of contracts. It uses predefined templates, standardized clauses, and rules to streamline the contract lifecycle. This software helps organizations generate contracts faster, reduce errors, and enhance efficiency by automating repetitive tasks like data entry and approval workflows. It can also facilitate contract collaboration, storage, tracking, and compliance, ultimately improving the overall contract management process.
You can measure ROI from Contract Lifecycle Management (CLM) by comparing the cost savings, efficiency improvements, and risk reduction achieved through CLM software against the initial investment in the software and ongoing operational costs.
CLM stands for "Contract Lifecycle Management" in the context of contract management. It's a system for handling contracts throughout their entire lifecycle, from creation to execution, tracking, and renewal.
The benefits of contract management include cost savings, risk reduction, improved efficiency, enhanced compliance, better collaboration, and increased contract visibility.